Lesson 3: Types of IP
The ability to combine multiple forms of IP is an important element for a sound IP strategy. We will talk more about the mechanics of each form of IP and how they intersect or conflict in subsequent modules.
The current trend of focusing on patents as the sole form of IP protection often disregards other forms of IP that may, in fact, be more beneficial and commercially valuable.
What are the Various Forms of IP and What Do TheY Cover?
It is important to understand each form of IP in order to develop a sound and comprehensive IP strategy.
The various forms of IP exist because laws were developed to recognize and protect them. There is nothing universal or consistent about the way IP laws are designed, but IP rights remain central to the creation of value in an innovation economy.
Because IP encompasses much more than patents alone, this course will provide the necessary tools to understand and make strategic decisions about the broader range of IP and how you might use various forms of IP in combination.
Let's look more closely at each form of IP currently recognized and protected in most jurisdictions around the world.
What is a Patent?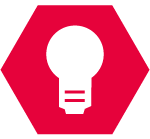 A patent provides legal protection over inventions. An invention consists of the useful products of human scientific and inventive inquiry.
What does it include?
Patents cover new inventions and any new and useful improvements to an existing invention. Inventions include things such as machines, a new process for doing something and the composition of something.
In Canada, in order for an invention to be patentable, it has to meet the following criteria:
NOVELTY
The invention has to be new and not have been publicly disclosed.
UTILITY
The invention must actually work. It must be capable of operating as claimed and have some useful purpose.
INGENUITY
The invention cannot be obvious to a person of ordinary skill in the technology involved.
Each country has its own tests to determine patentability, although most will roughly follow the criteria listed above. National patent laws require that patents be registered in order for patent rights to exist. We will talk more about patents from a strategic perspective in subsequent modules.
What is Copyright?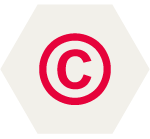 Copyright provides legal protection over literary, musical, dramatic and artistic expression.
What does it include?
In the business context, this would include, among other things, software programs, content on a webpage, or the content of brochures or other works that are expressed in writing, through music, in drawings or on film and that are not copied from someone else and reflect a degree of intellectual skill in their creation.
Why is it important?
Copyright protection allows the person who owns the copyright in a work to have, among other things, the exclusive right to reproduce, sell, perform and publicly display the copyrighted work.
What are the advantages?
The advantage of copyright protection is that the legal right arises automatically and copyright lasts for a very long period of time (at the very least, the life of the author plus 50 years after their death).
In general, there are no registration formalities. Once the work is expressed in tangible form such as on paper, CD or DVD, legal protection is secured.
We will talk more about copyright from a strategic perspective in subsequent modules.
What is Confidential Information/Trade Secrets?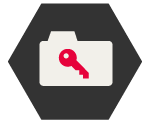 Confidential information/trade secrets provide legal protection over commercially valuable information whose value lies in its secrecy. In some jurisdictions, the law regarding commercial secrets is referred to more broadly as "confidential information." Throughout this course, we will use the term confidential information/trade secrets to be as comprehensive as possible.
What does it include?
Legal protection is available in relation to any sort of commercial information whose economic value lies in its secrecy. Once the secret is disclosed, the competitive advantage is lost, as is the legal entitlement. Confidential information/trade secrets are therefore not subject to any public disclosure process such as registration.
The legal protection covers a wide variety of business information. It can include client lists, customer buying preferences, price lists or secret recipes.
Famous confidential information/trade secret examples include:
Coca-Cola's soft drink recipe and
Kentucky Fried Chicken's fried chicken recipe.
Why is it important?
This kind of legal protection can also be used to protect inventions that might be patentable, where there are strategic advantages to opting for secrecy over patenting or to use trade secrecy at a preliminary stage in the patenting process. We will talk more about confidential information/trade secrets from a strategic perspective in subsequent modules.
What are Industrial Designs?
Industrial designs provide legal protection over the aesthetic or design elements of functional articles.
What does it include?
Some examples of what an industrial design protects include:
a repeat pattern or ornamentation applied to an object,
the shape of packaging and
the visual features of an object.
Famous examples include:
t

he shape of the Coca-Cola bottle

and

the display screen of Apple's iPhone.
Most jurisdictions require that industrial designs be registered in order to obtain protection. We will talk more about industrial design protection from a strategic perspective in subsequent modules.
What is a Trademark?
A trademark provides legal protection of the name or other identifying elements of a business that give it distinctiveness in the marketplace.
What does it include?
Trademarks can include words, designs or sounds that are used to distinguish the goods or services of one person from those of others in the marketplace.
Famous trademark examples include:
the golden arches of McDonald's,
the apple with a bite taken out of it as the trademark symbol for Apple and
Coca-Cola.
Why are they important?
Trademarks are very important for brand strategy and allow you to prevent other people from trying to pass off their goods and services as yours. Trademarks not only distinguish the actual goods or services but they also enhance the reputation of the business. Different jurisdictions have different rules as to whether a trademark must be registered to obtain protection. Some jurisdictions recognize both registered and unregistered marks. In these countries, registration offers a greater scope of protection than unregistered rights. We will talk more about trademarks from a strategic perspective in subsequent modules.
Last modified: Tuesday, 20 October 2020, 11:35 AM