Lesson 3: How Do Industrial Designs Intersect with Other Types of IP?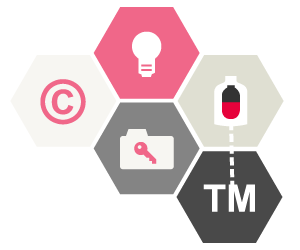 HOW DO INDUSTRIAL DESIGNS AND TRADEMARKS INTERSECT?
Since trademark protection covers distinctive shape elements of a product (trade dress), trademark protection can intersect with industrial design protection.
In other words, in most countries, you can use both trademark law and industrial design protection over the same product, so long as the legal requirements for each form of IP are met.
Trademark
Design

The test for trademark infringement in the product design will be based on whether consumers are confused by your competitor's product design. It is sometimes difficult to establish this.

Trademark rights can exist indefinitely.

Industrial design infringement doesn't require evidence of confusion — only that the competitor has reproduced the same or a substantially similar design.

Industrial design protection lasts only for a relatively short period.
Depending on your circumstances and the relevant legal principles applicable in the key countries in which you want to do business, you can consider using trademark law and industrial design law concurrently as well as cumulatively once your industrial design protection ends.
HOW DO INDUSTRIAL DESIGNS AND CONFIDENTIAL INFORMATION/TRADE SECRETS INTERSECT?
To the extent that industrial design registration requires disclosure of the design and that the protected design is visible to the eye once the product is manufactured and sold, any confidential information/trade secret protection would be lost. However, one can use confidential information/trade secret protection strategically to protect against disclosure prior to filing the industrial design application.
As in the case of patents, these two forms of IP are mutually exclusive except to the extent that they may be combined in a hybrid strategy.
Last modified: Thursday, 3 September 2020, 11:11 AM