Case Study 2: Licensing and Enforcement: Apple's App Store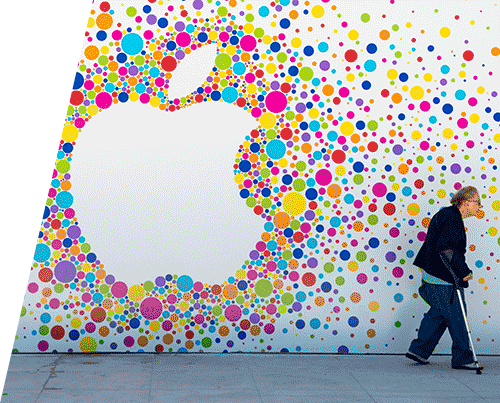 "Stay hungry, stay foolish." — Steve Jobs, co-founder, Apple Computer Inc.
Apple started in the 1970s with Steve Jobs and Steve Wozniak, who invented the Apple-1 computer, which was a first single-circuit-board computer. Steve Jobs's first patent was granted in 1983 and was titled "personal computer." He has hundreds of patents to his name and he obtained 141 patents posthumously.
Patents have been vital to Apple's success. Apple has amassed a powerful patent portfolio, especially in recent years. In 2014, Apple registered 2,003 patents, or 13 percent more than in 2013, putting it in eleventh place for patents granted. In addition, to better its competitive position, Apple has acquired a number of patents from competitors. For example, in 2011, Apple led a consortium to acquire more than 4,000 telecommunications patents from Nortel Networks for US$4.5 billion.
Select each type of IP below to reveal how Apple leverages the other forms of IP as part of its overall business objectives.
Last modified: Thursday, 22 October 2020, 10:05 AM