Lesson 5: Case Study of One Company's Strategic Use of Its Various Forms of IP
CASE STUDY OF ONE COMPANY'S STRATEGIC USE OF ITS VARIOUS FORMS OF IP
Daimler AG: Mercedes-Benz
Most of you will be familiar with the luxury automobile, Mercedes-Benz (Mercedes), manufactured by Daimler AG. The famous brand began in 1886 when Carl Benz was awarded a German patent for a three-wheeled, self-propelled "motorwagen," which had a rear-mounted, single-cylinder engine. This patent has been described as the "birth certificate of the automobile." Interestingly, this patent was issued 12 years before Henry Ford even filed his first automobile patent.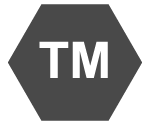 Typically, when people think about Mercedes and IP, they think about the brand name or trademark. In fact, Mercedes has ranked as the top global premium car brand. In addition to being a top brand in the car industry, its brand value is more broadly acknowledged. In 2015, Mercedes-Benz was ranked twenty-fourth on Forbes's list of most valued brands. As of May 2015, the brand was valued at US$22.5 billion.
In order to protect its brand value, Mercedes's parent company Daimler AG owns hundreds of registered trademarks worldwide, including over the words Mercedes and Benz alone or in combination, in a number of countries. It has enforced its trademarks through lawsuits, including in a recent success against a company in India that used the word Benz in association with undergarments. Even though Mercedes's marks tend to be most predominantly associated with luxury cars and not undergarments, courts are generally more willing to extend the scope of protection in cases involving famous trademarks. The judge in this case remarked:
In the instant case, 'Benz' is a name given to a very high priced and extremely well engineered product.…[T]he defendant cannot dilute…the name 'Benz' with respect to a product like under-wears….In my view, it is but right that the defendant should be restrained from using the word 'Benz' with reference to any underwear which is manufactured by them.1
However, the story for Mercedes does not end at trademarks.
Select each type of IP below to reveal how Daimler AG leverages other forms of IP as part of its overall business objectives in relation to its Mercedes cars.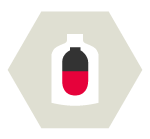 The company relies on its unique car designs to promote its brand: "Design creates something out of the ordinary and makes a major contribution to shaping the brand image in the public eye."
2
The company supports this strategy by being a prolific filer of industrial designs.
In fact, it has been ranked in the
top 50
for its industrial design (design patent) registrations.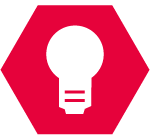 In addition, the company
holds
thousands of patents
around the world in relation to various aspects of its cars, including things such as safety mechanisms and navigation processes.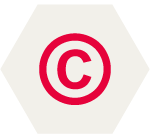 It also relies on
copyright protection
in relation to the
text, images, graphics, sound files, animation files and video files
on its print and electronic marketing materials and manuals.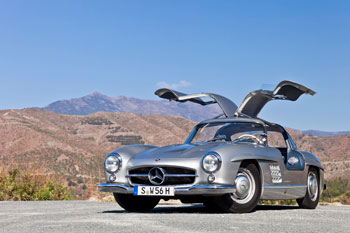 Daimler AG uses its multiple forms of IP to its advantage, including strategically recognizing and taking advantage of differences in IP laws in different countries.
For example, the company has claimed that the body of its Mercedes-Benz 300SL Gullwing has had copyright protection for decades as "a work of applied art." It was on this basis that the company was able to get an order from a German court to destroy a replica of a Mercedes-Benz 300SL, which was confiscated by German officials while it was trying to clear customs. After destroying this replica, the company issued a statement in which it made its position clear: "Anyone building, offering or selling replicas of the vehicle is in breach of the Company's rights. This even applies if the replicas do not incorporate any logos or trademarks of the Company."3
Daimler AG would likely not have been as easily able to rely on copyright protection in Canada to achieve the same result. As we have previously discussed, in Canada, copyright would likely not prevent a competitor from copying the Gullwing design for its car because Canadian law limits access to copyright protection for mass-produced articles of manufacture.
Last modified: Tuesday, 11 January 2022, 3:05 PM