International IP Agreements and Treaties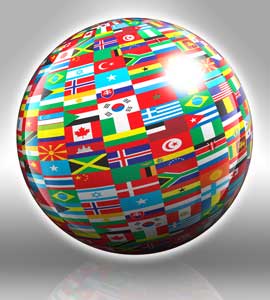 Are There International Agreements or Treaties that Help Standardize IP Laws Across Countries?
Since goods and services bearing IP are easily transportable from country to country, and IP can be easily reproduced without permission, international treaties and agreements have been adopted to ensure that IP is protected across jurisdictions and not just within them.
That said, at present, there are no harmonized and uniform international IP rules that oblige countries around the world to have identical IP laws. The international agreements that exist are designed to establish minimum standards of protection or to facilitate IP registration procedures and enforcement.
Binding International Agreements
In order for any international agreement to have effect in a country, that country needs to bring it into force through its own legal processes. In other words, the terms of the treaty need to be implemented by each country in its own way. Some countries have to enact enabling legislation to incorporate the treaty obligations into domestic legislation. Other jurisdictions adopt the entire treaty text as their national law.
What this means is that the text of any international treaty or agreement is not necessarily a reliable source for understanding national IP laws, which, as we have seen, may differ in some significant respects from country to country.
IP protection and enforcement in a global context are fundamentally important for any business seeking to expand its markets beyond its own borders and can also be extremely complicated. Just because IP laws exist around the world does not mean they are easily enforced or enforceable. We will be dealing with questions of international protection and enforcement strategies in more detail in subsequent modules.
The World Intellectual Property Organization (WIPO) administers the key international IP treaties. It is a good resource for reviewing the various IP treaties and to see which countries have signed and implemented a given IP treaty. In addition, the WIPO Lex Database Search tool allows you to search for specific IP laws on a country-by-country basis.
Last modified: Tuesday, 20 October 2020, 1:07 PM